Pricing for Placement and Promotion
High search engine rankings can bring targeted, high quality leads and sales through your website.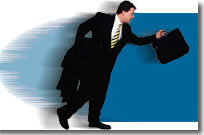 Our pricing models shown are for brand new ready to launch sites that have not benefited from any online marketing.
For most existing websites a full in depth analysis has to be carried out to assess the level of work required. This results in a bespoke quote reflecting the current rankings and positioning.
More and more customers are utilizing our Paid For Performance Pricing Model. This is highly effective for sites with online purchasing. Here there is less up front fees and our payment is as a percentage of sales relating to our work.
Many companies in our field charge per click in these models, we, however, are confident to charge directly from sales.
For basic charges see:-
Alternatively, if you want to discuss your objectives with us, we are happy to develop a search engine placement strategy that suits your individual needs.